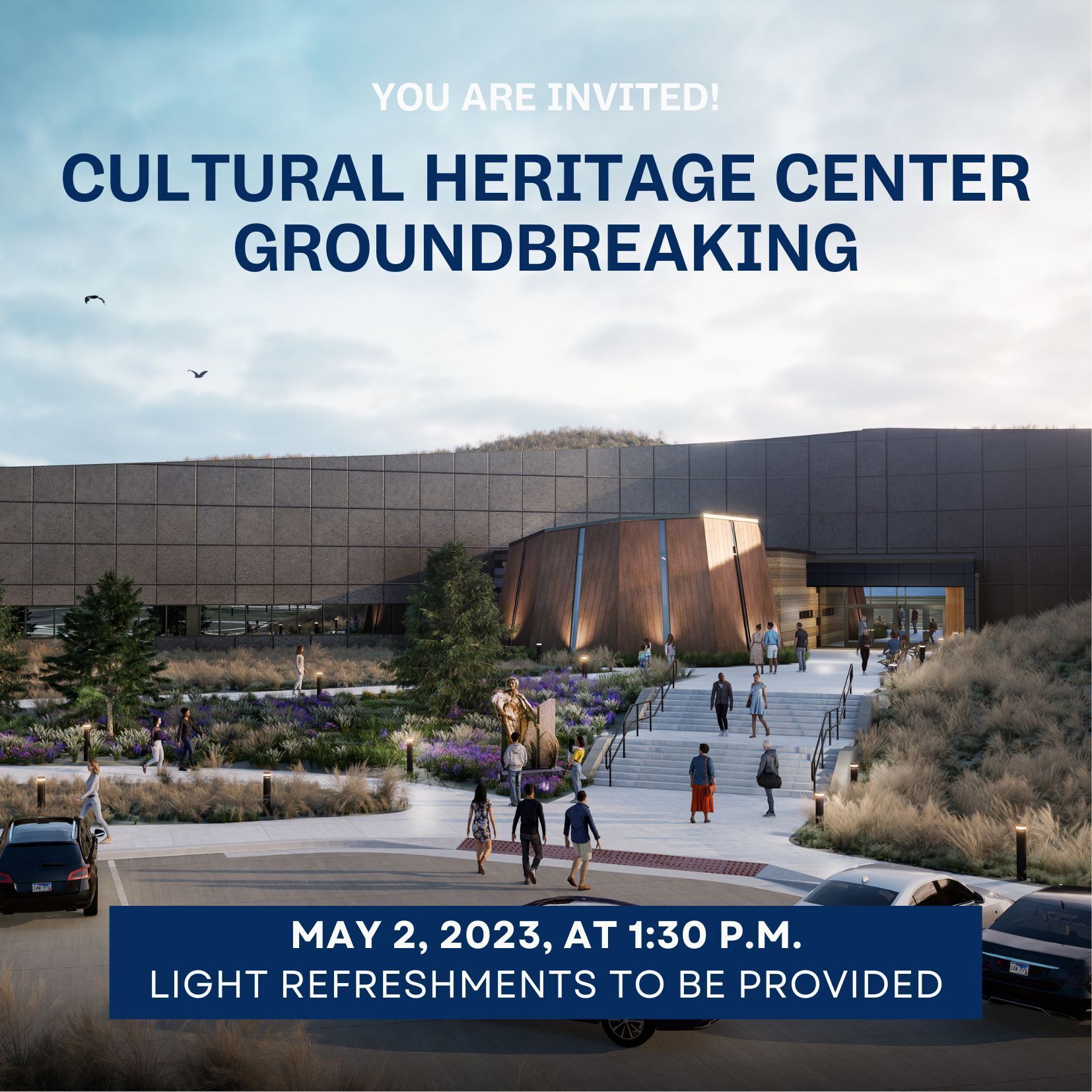 On Tuesday, May 2, at 1:30 p.m. (CT), the South Dakota State Historical Society will host a ceremonial groundbreaking to kick off a major renovation of this iconic facility located just northeast of the Capitol in Pierre. Gov. Kristi Noem, Historical Society Board of Trustees members, and other dignitaries will be on hand to celebrate. Members of the public are invited to attend.
Each year, the Cultural Heritage Center in Pierre welcomes more than 16,000 visitors from every state and 20-plus foreign countries. It has been a symbol of South Dakota's heritage since 1989 when the building opened to the public. Now, over three decades later, it's time to improve experiences at the Cultural Heritage Center as a place for South Dakotans and our guests to fully experience the state's rich past and captivating stories.
In her 2021 budget address, Noem recommended a special appropriation to renovate the facility. The Legislature unanimously approved the appropriation.
The Cultural Heritage Center is home to the State Historical Society, which encompasses the state history museum, the state Archives, the Historical Society Press, the state historic preservation office, and South Dakota Historical Society Foundation partners.
The State Historical Society will continue to provide its award-winning service from temporary headquarters during the estimated 18-month renovation period.
About the South Dakota State Historical Society
The South Dakota State Historical Society is a division of the Department of Education. For questions or memberships, call 605-773-3458 or visit www.history.sd.gov for more information. The society also has an archaeology office in Rapid City; call 605-394-1936 for more information.