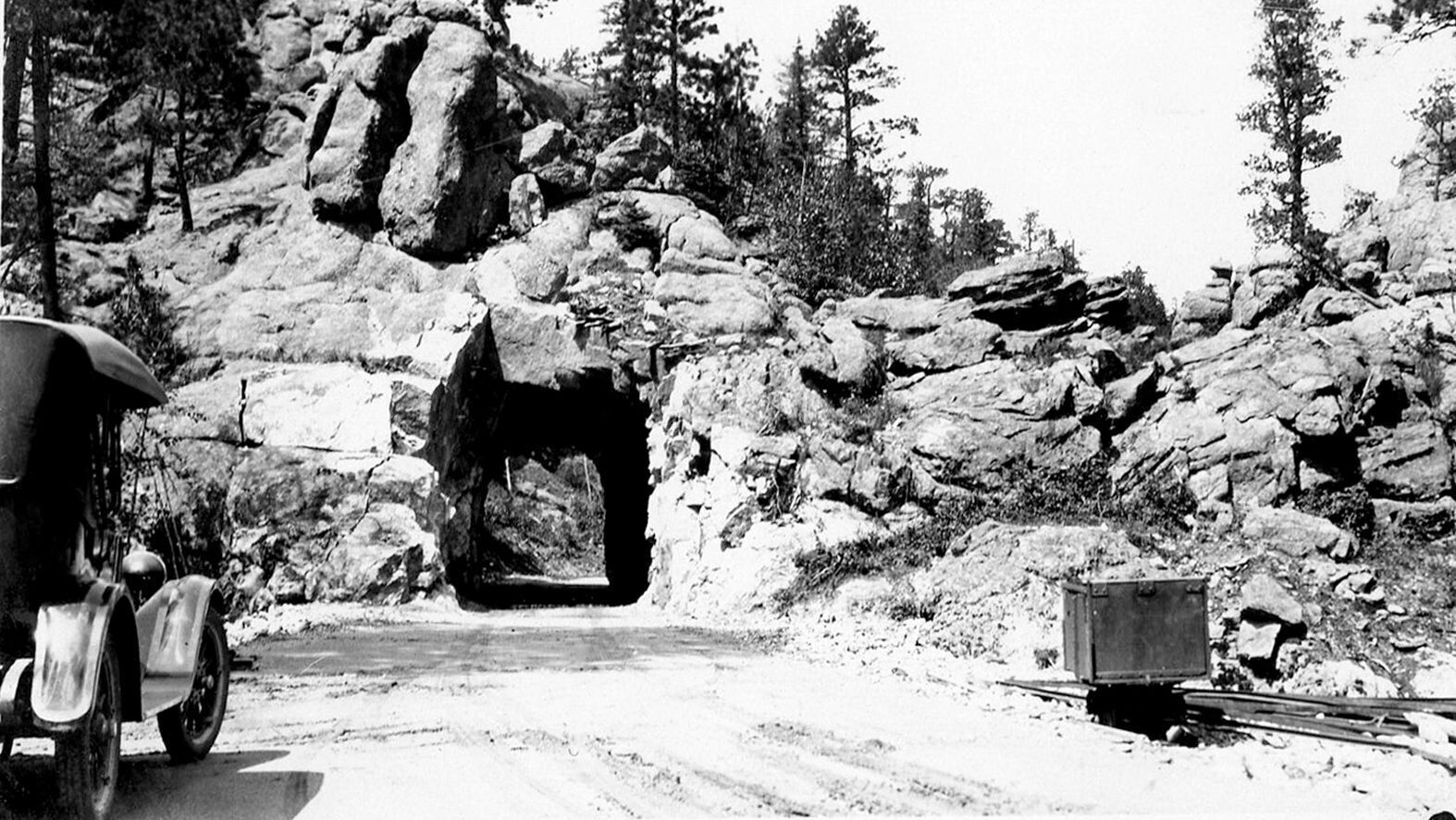 Photograph titled, "On the Needles Road" ca. 1920s
We are focused on ensuring South Dakota digital collections are not just lost and are accessible to the public
Abbie F. Whitney Collection
The collection consists of two photo albums from the collections of Abbie F. Whitney. Miss Whitney was a secretary for the South Dakota Game and Fish Commission from the late 1920s to 1941. She started as a stenographer to the game warden and was deputy game warden from 1915-1927. She worked with the department for 29 years.
The images in the two scrapbooks date to the late 1910s and early 1920s and are mostly images from the Black Hills area.
Images include the Needles Highway, Custer State Park (S.D.) and the Game Lodge, Wind Cave National Park, Rapid Canyon (S.D.), the Summer White House, Squaw Creek, Harney Peak and Norbeck Cottages.
Non-Black Hills images include the South Dakota State Capitol (Pierre, S.D.), Rosebud Indian Reservation (S.D.), fish hatcheries, road construction camps, and the South Dakota State Fair (Huron, S.D.).
Also included are animals such as American Bison/Buffalo, Elk and Antelope. 
(H2014-057) 
68 photographs need to be digitized and cataloged. . . . . . . goal $870
---
Yes! I want to help make possible the preservation of the Abbie Whitney Collection!