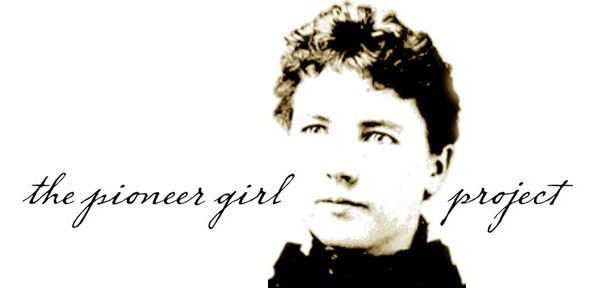 ---
Discovering the Life of Laura Ingalls Wilder
LAURA INGALLS WILDER is one of the great American storytellers. Millions of people in the United States and beyond have read her "Little House" books. Beloved by many, her writing has stood the test of time, and she continues to have stories to tell.
Founded in 2010, the Pioneer Girl Project is dedicated to researching and publishing a comprehensive edition of Pioneer Girl, Laura Ingalls Wilder's autobiography, and books dedicated to exploring her life and works. The Little House Heritage Trust, the guardians of Wilder's writing and legacy granted exclusive rights to publish the Pioneer Girl manuscripts to the South Dakota Historical Society Press.
Pioneer Girl Project

PIONEER GIRL
by Laura Ingalls Wilder
PIONEER GIRL PERSPECTIVES
by Nancy Tystad Koupal
LAURA INGALLS WILDER
by Pamela Smith Hill
TWO BOOKS REMAINING TO BE FUNDED
---
I would like to support the Pioneer Girl Project!