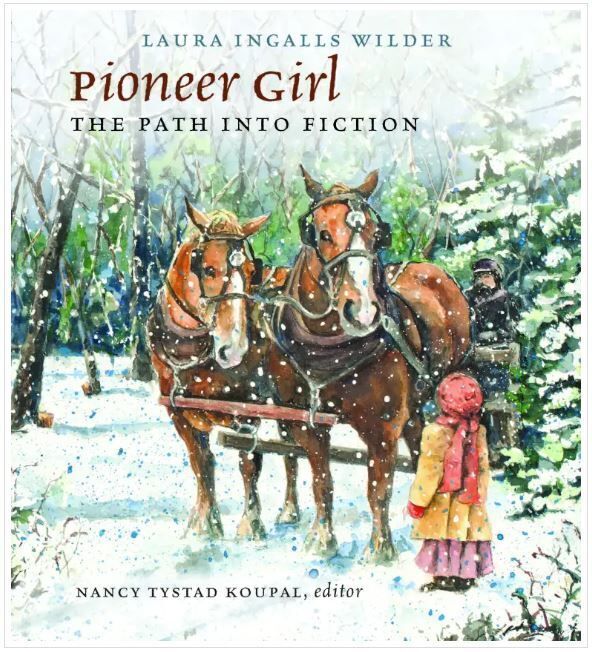 Discovering the Life of Laura Ingalls Wilder
LAURA INGALLS WILDER is one of the great American storytellers. Millions of people in the United States and beyond have read her "Little House" books. Beloved by many, her writing has stood the test of time, and she continues to have stories to tell.
Founded in 2010, the Pioneer Girl Project is dedicated to researching and publishing a comprehensive edition of Pioneer Girl, Laura Ingalls Wilder's autobiography, and books dedicated to exploring her life and works. The Little House Heritage Trust, the guardians of Wilder's writing and legacy granted exclusive rights to publish the Pioneer Girl manuscripts to the South Dakota Historical Society Press.
Pioneer Girl Project
ONE BOOK REMAINS TO BE FUNDED
The fourth book in the series, Pioneer Girl: The Path into Fiction, will be released late spring 2023.
The fourth book will analyze Wilder's transition from nonfiction to fiction writing. In Pioneer Girl: The Path into Fiction, we will take a closer look at Lane's role as her mother's editor and agent in the field of children's literature and at Wilder's initial attempts at writing fiction. This book will examine the fiction writing/editorial process itself, a process in which both women took active roles. Other books have discussed this process, but The Path into Fiction will be the first to explore it completely within the context of the most critical piece of evidence—the draft manuscripts themselves.
Laura Ingalls Wilder: A Writer's Life by Pamela Smith Hill (2007), is a pre-Pioneer Girl Project and not a part of the series.  It was the first book in the South Dakota Biography Series, which highlights some of the state's most famous residents. 
---
I would like to support the Pioneer Girl Project!
Gifts of any size are appreciated.  Your support helps us to publish great stories about South Dakota people, places, and turning points in history. 
Gifts of $5000+, in advance of printing, will be highlighted in the sponsored book.  To learn more, call Catherine Forsch with the Foundation at  (605) 773-6003.