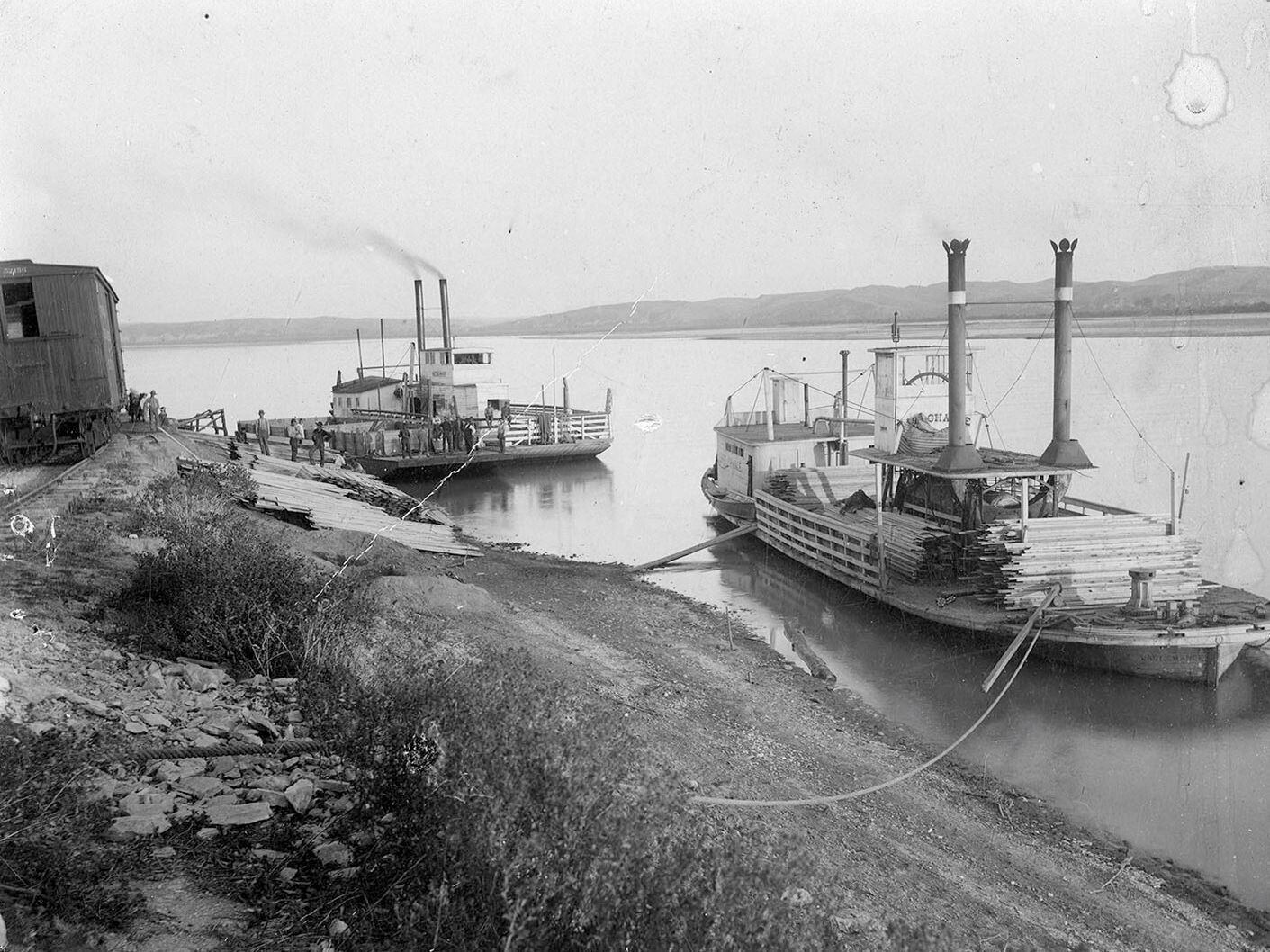 Steamboats Last Chance & Little Maud at Running Water, Sept 1898
We are focused on ensuring South Dakota digital collections are not just lost and are accessible to the public
Henry J. King Collection 
The framed images were donated in 1961 by Mr. and Mrs. Blakely King in memory of Mr. King's grandfather Captain Henry J. King, a Missouri River boatman during the early days of Chamberlain. 
The collection consists of photographs and postcards that were held in two separate frames at the Brule County Courthouse.
Most of the images are of steamboats and the freighting industry along the Missouri River during the late nineteenth and early twentieth centuries
H2008-077 & H2009-040
150 photographs need to be digitized and cataloged. . . . . . . . . . goal $2025
---
Yes! I want to help make possible the preservation of the Henry J. King Collection!