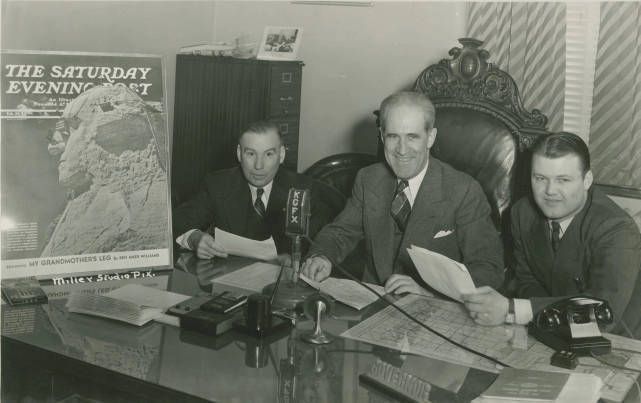 Interviews recorded today will help to capture the history of tomorrow
The time is now!
Oral history stories, memories, and traditions are powerful expressions of community life and values. We have recently lost stories from several notable South Dakotans, including Governor Frank Farrar, Marcella LeBeau, and Jean Rounds, which lends urgency to this project. If we don't proceed with urgency, many more opportunities will be missed.
Your financial support will help these projects come to fruition.  
Project 1: South Dakota Politics 1970 – mid-1990s. The oral history project will cover the eras of Governors Kneip, Wollman, Janklow, Mickelson, and Miller. With each passing day, we lose bits of South Dakota history through the stories from our leaders. Recently we lost Gov. Farrar who was on our list to interview. While the stories of the lives of these men are still alive, we want to document the memories of their closest friends, family, and colleagues. By capturing their stories, they connect us to the past, ground us firmly in the present, give us a sense of identity, belonging and purpose. They are eyewitnesses to history. (Estimated cost of $84,000 to conduct 60 interviews)
Project 2: Changing Times of Women  This oral history project outlines the emergence of feminism and the individuals and governing bodies that were involved in the changing times of the 60s, 70s, and 80s. In 1963, Governor Nils Boe established the South Dakota Commission on the Status of Women (CSW). From women managing traditional stay-at-home roles to the newly emerging activist to the liberal feminist groups, we learn how the emotional, often contested struggle over the meaning of women's equality led to job training, childcare for working women, and the ongoing quest for equal pay for equal work.  
(Estimated cost $37,800 to conduct and professionally record 27 interviews)
3 year project goal. . . . . . . . . . . . $350,000
---
Yes! I want to help make possible the preservation of stories through the Oral History Project!