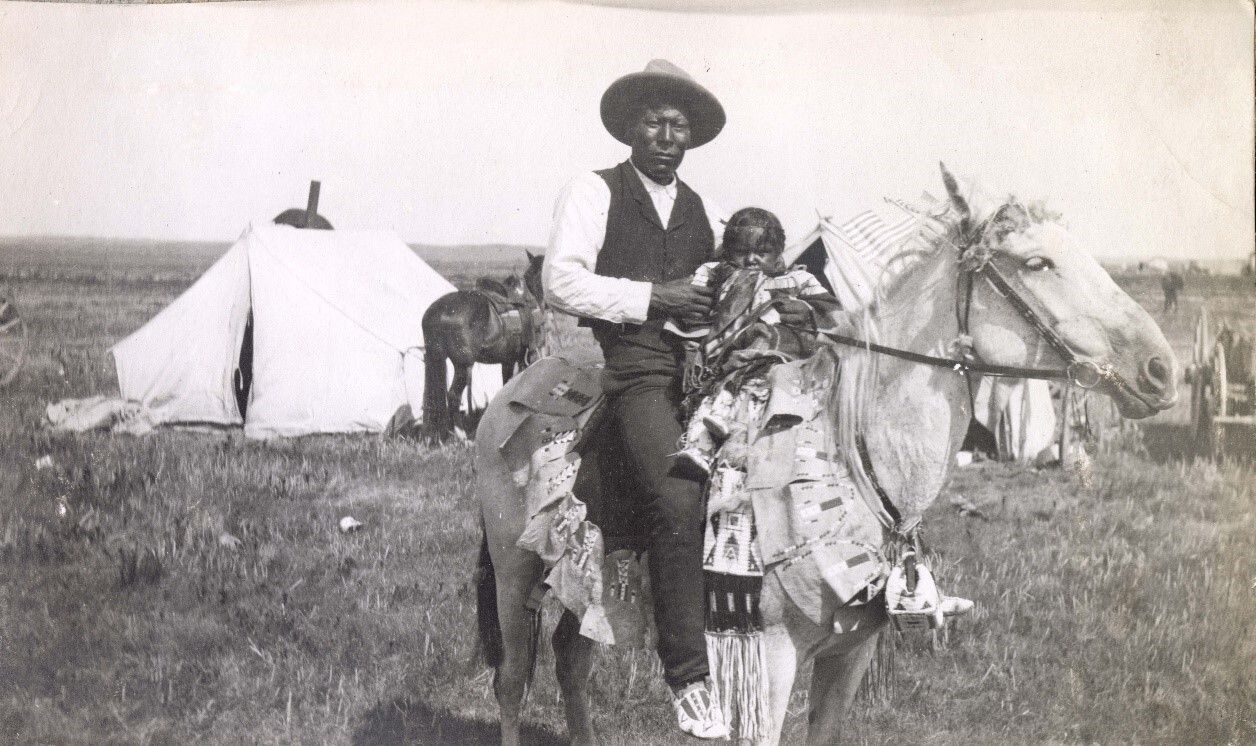 We are focused on ensuring South Dakota digital collections are not just lost and are accessible to the public
John Brennan Collection
John R. Brennan arrived in South Dakota in 1875 and was one of the founders of Rapid City. In 1900 he became Superintendent of the Pine Ridge Agency and acted in that position until 1917.
His papers include vital statistics, allotment and census statistics for the Pine Ridge Reservation, and proceedings of councils pertaining to the opening of the Pine Ridge Reservation.
The collection also includes incoming and outgoing correspondence with individuals such as James McLaughlin, Inspector with the Department of the Interior; Cato Sells, Commissioner of Indian Affairs; and Ralph A. Ross and F.E. McIntyre, Indian agents.
There are also three photograph albums of 1020 images of the Pine Ridge Reservation between 1900 and 1917, and two notebooks containing Brennan's notes and thoughts while on the reservation between 1901 and 1906.
1,020 photographs will be digitized and cataloged. . . . . . . . . . . . . . . . . . . . . . . . . goal $17,690
---
Yes! I want to help make possible the preservation of the John Brennan Collection!