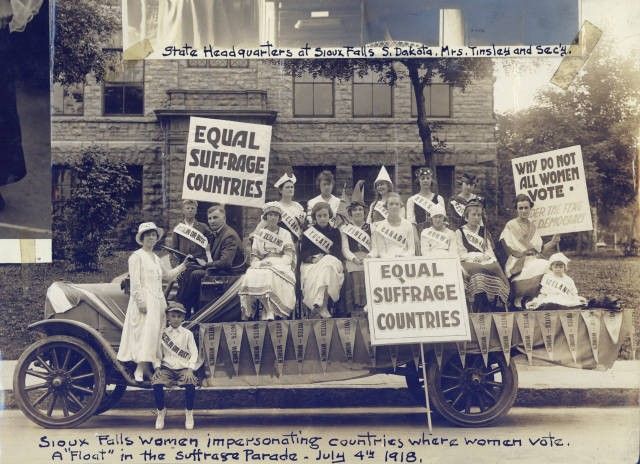 Celebrating courageous suffragists who made votes for women possible
The South Dakota Historical Society Foundation and State Historical Society took on a project in 2019 to accelerate the preservation of women's history. As we prepared for the 100th anniversary of the ratification of the 19th Amendment to the U.S. Constitution granting women the right to vote, we realized how little women's history we had preserved.
You can help with the Women's History Initiative: Donate now and help us commemorate the lives and legacies of South Dakota women.
ABOUT  
Her Vote. Her Voice. (HVHV) is a project of the South Dakota Historical Society Foundation. To lead the HVHV initiative, a Delegation was appointed by Governor Kristi Noem to celebrate the centennial anniversary of the passage of the 19th Amendment. For more details about our events and updates on our projects visit Hervotehervoice.org
MISSION 
To collaborate with others to provide education and stimulate dialogue that explores the generations-long fight for universal woman suffrage.
To encourage eligible individuals to cast their ballot and make their voices heard. "Your vote is your voice!"
To work with the South Dakota Historical Society Foundation to financially support the ongoing mission of the State Historical Society to preserve, promote, nurture and sustain the historical and cultural heritage of South Dakota.
GOAL - Our goal is to raise $1 million to support South Dakota women's history projects.