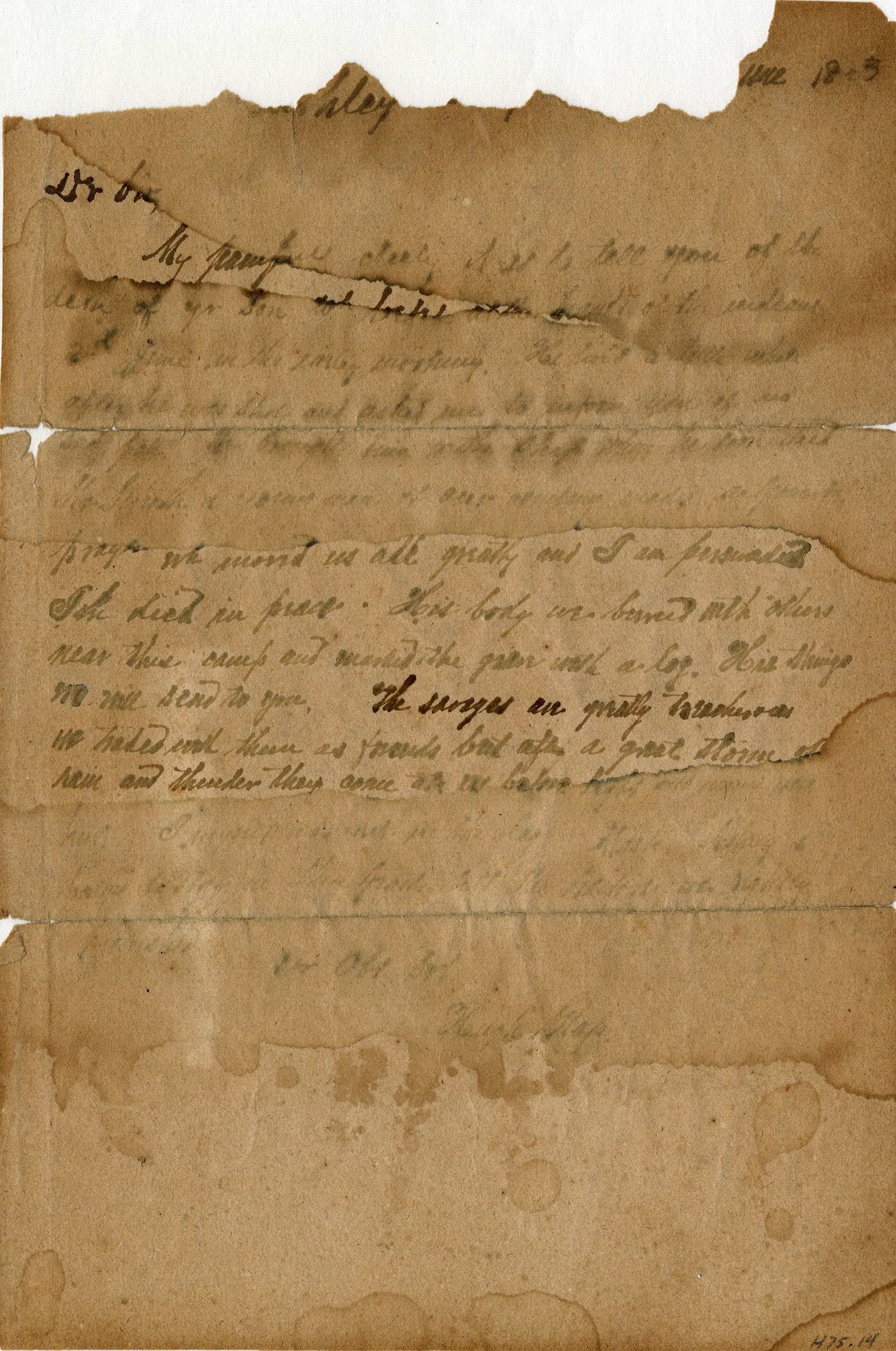 A letter, written 200 years ago, sent by frontiersman and explorer Hugh Glass in June 1823, conveyed the death of a comrade, and described the first recorded act of Christian worship in South Dakota.
Originally from Pennsylvania, Glass was known as a rugged adventurer, hunter, and fur trader. In the spring of 1823, he joined General William Ashley's Missouri River Expedition.
The letter, held in the collections of the South Dakota State Archives, was sent by Hugh Glass to the parents of fellow trapper John S. Gardner who died in the early morning hours of June 2, 1823. Arikara Indians attacked the party while camped along the Missouri River near present-day Mobridge.
Glass's letter, noting a specific event in the history of the fur trade era in South Dakota, explains the aftermath. "My painful duty it is to tell you of the death of your son…He lived a little while after he was shot and asked me to inform you of his sad fate. We brought him to the ship when he soon died."
There has always been conjecture as to whether this is Hugh Glass's own handwriting, or if someone wrote the letter for Glass. Regardless, it is an important historical document -- a primary source placing these men on the shores of the Missouri River in June 1823.
After the Ashley Expedition, Glass returned to his life of trapping and trading. He was famously mauled by a grizzly bear along the Grand River in Perkins County. In the winter of 1833, he was killed by a band of Arikara on the Yellowstone River.
The Hugh Glass letter is available for viewing on the South Dakota Digital Archives.
About the South Dakota State Historical Society
The South Dakota State Historical Society is a division of the Department of Education. The State Historical Society, an affiliate of the Smithsonian Institution, is headquartered at two locations in Pierre. Administration, Press, Foundation, and Historic Preservation are in the Becker-Hansen Building. Museum and Archives are in the Northridge Plaza. For questions or memberships, call (605) 773-3458 or visit history.sd.gov for more information. The society also has an archaeology office in Rapid City; call (605) 394-1936 for more information.