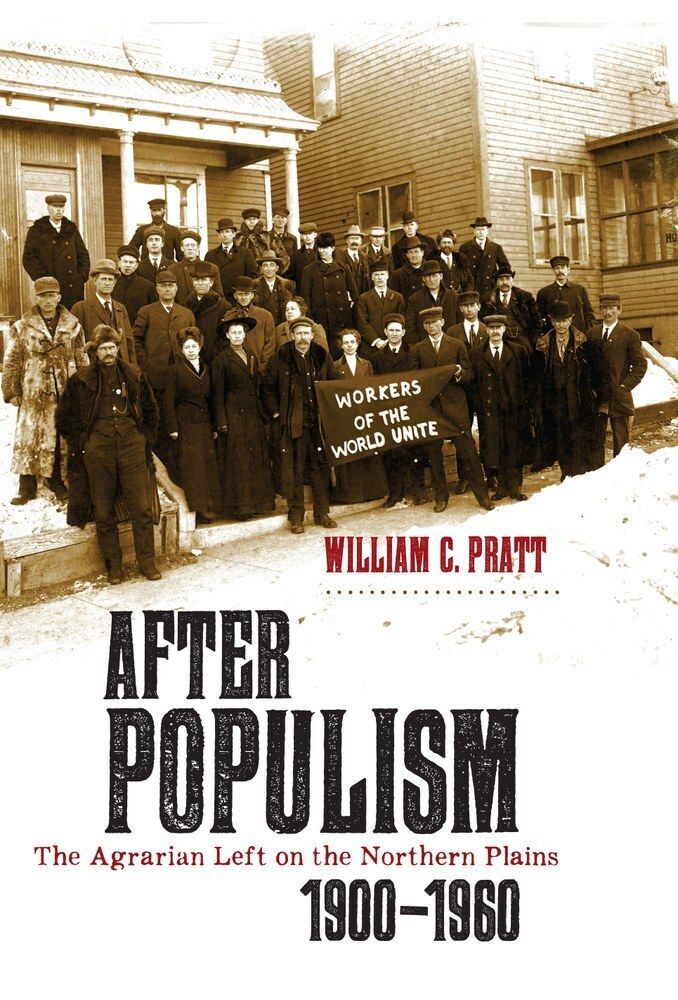 The upcoming monthly South Dakota State Historical Society history talks program will feature life in the Northern plains in the early twentieth century.
Historian William C. Pratt will discuss his new book, "After Populism: The Agrarian Left on the Northern Plains" at a free virtual "History Talks" presentation on August 11 at 7 pm CDT/6 p.m. MDT.
Newly published by the South Dakota State Historical Society, "After Populism" will be released on August 9. The book offers a broad, analytical history of agrarian movements on the northern plains, paying close attention to local particularities and variations from national and even international trends. Pratt held Fulbright fellowships in Moscow and Warsaw, which allowed him to examine archives that had been inaccessible to American researchers throughout the Cold War. Pratt is professor emeritus of history at the University of Nebraska at Omaha.
"After Populism" explores farmers' relationships to Socialist groups; the persistence of radicalism in isolated plains communities; agrarian radicals' involvement in local affairs; women's roles in radical farm groups; the importance of the Farmers Union in regional and national politics; repeated, unsuccessful attempts at third-party organizing; and the gradual decline of progressive farm protest in the late twentieth century.
To register for the August 11 "History Talks" Zoom event, go to sdhsf.org/events. "History Talks" is a monthly author speaker series sponsored by the South Dakota Historical Society Foundation and the South Dakota State Historical Society.
"After Populism" is written for adult readers. It can be preordered for $34.95, plus shipping and tax, at sdhspress.com. For more information about the South Dakota Historical Society Press and its books, please visit sdhspress.com and follow @sdhspress on Facebook, Instagram, and Twitter.
About the South Dakota State Historical Society
The South Dakota State Historical Society is a division of the Department of Education. The State Historical Society, an Affiliate of the Smithsonian Institution since 2013, is headquartered at the South Dakota Cultural Heritage Center in Pierre. The center houses the society's world-class museum, the archives, and the historic preservation, publishing, and administrative/development offices. For membership or inquiries, call 605-773-3458 or visit www.history.sd.gov. The society also has an archaeology office in Rapid City; call 605-394-1936 for more information.