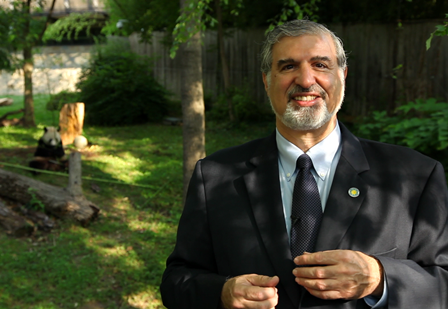 People in Pierre and throughout South Dakota will be able to see and hear Dr. Richard Kurin, the Smithsonian Institution's Under Secretary for History, Art and Culture, on Monday, May 5.
He will be in Pierre to promote his book The Smithsonian's History of America in 101 Objects. Kurin will sign copies of the book at the Cultural Heritage Center from 1:30 p.m. to 2:30 p.m. Central Time.
His program at the Capitol Lake Visitors Center will begin at 7 p.m. and include a presentation, a question-and-answer session and a book signing.
This program is free and open to the public. South Dakota residents will have the opportunity to view the presentation live on their home computers, courtesy of South Dakota Public Broadcasting, by visiting
www.sdpb.org
/live at 7 p.m. In addition, any organization, institution, library or business that has access to video-conferencing technology may also watch the program live. Anyone wishing to attend via video-conference must call Jay Smith at (605) 773-3798 or email him at
jay.smith@state.sd.us
at least two days in advance to assure the connection.
The book chronicles America from prehistoric times to the present through national treasures found in the Smithsonian's collections. The book is available at the Heritage Stores at the Cultural Heritage Center and the Capitol, and will be for sale at the Capitol Lake Visitors Center.