April 2017-Playing Ball in South Dakota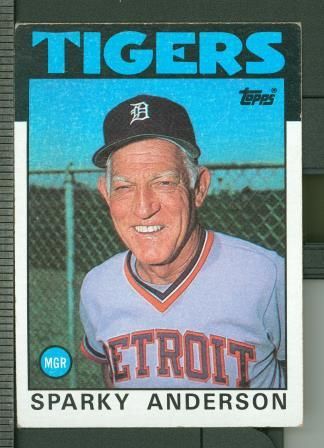 Playing Ball in South Dakota
Alfred Lord Tennyson wrote," In the Spring a young man's fancy lightly turns to thoughts of love." He might well have added thoughts of baseball, too.
The 2017 Major League Baseball season begins April 2.
South Dakotans have not been shut out of making it to the big leagues. At least 43 players born in South Dakota or associated with the state have played in the major leagues, according to the online sources Baseball Almanac and Wikipedia. Here is a look at some of them:
Charles "Deacon" Phillippe was renowned for his control of the ball. On Oct. 1, 1903, he pitched for the Pittsburgh Pirates in the first ever World Series game. The Pirates defeated Boston 7-3, with Cy Young being the losing pitcher. Phillippe was born in Virginia in 1872, but his family moved to Dakota Territory near Redfield when he was young. He first appeared in pro baseball in 1899 and played for the Pirates in all but his debut year. Phillippe never had a losing season in his 13 years in the major leagues.
"Who is the only player to ever pinch-hit for Ted Williams?" – Carroll Hardy, who was born in Sturgis in 1933. He started his career as a professional athlete by playing football for the San Francisco 49ers. After one NFL season, he concentrated on baseball. He made his major league debut in 1958 for the Cleveland Indians. In 1960, Williams fouled a pitch off his foot and could not finish his at-bat. Hardy stepped in and lined into a double play. Hardy also pinch-hit for Carl Yastrzemski and Roger Maris.
Dick Green was a second baseman for the Kansas City and Oakland Athletics from 1963 to 1974, almost all of them as a starter. He was a key member of the Oakland dynasty that won World Series titles in 1972, 1973 and 1974. Green was born in Sioux City, Iowa, in 1941, but moved to Yankton as a youngster and graduated from high school in Mitchell. He lived in Rapid City during and after his big-league career.
Dave Collins, Mark Ellis and Kelvin Torve were all players born in Rapid City who played for the Rapid City Post 22 American Legion baseball program and made it to the major leagues. Collins made his major league debut for the California Angels in 1975. In 1977, he was the first batter for the Seattle Mariners in their first game and scored the franchise's first run two days later. Known as one of the fastest men in baseball, Collins racked up 395 stolen bases during his 16-year career in the major leagues.
Ellis made his Major League debut in 2002 for the Oakland Athletics. When he retired in 2015, he finished with a .991 fielding percentage. He committed just 60 errors in 1,364 games at second base.
Torve was 28 years old when he broke into the big leagues in 1988 with the Minnesota Twins. His last major league baseball appearance was in 1991.
Terry Francona, who was born in Aberdeen, has twice been named American League Manager of the Year. Under Francona's management, the Boston Red Sox and Cleveland Indians snapped significant championship droughts. His 2004 Red Sox team won Boston's first World Series in 86 years. The Red Sox won the World Series again in 2007. Francona was hired as manager of the Cleveland Indians in 2012. The Indians turned around losing seasons and in 2016, the Indians won their first American League pennant since 1997. They lost the World Series to the Chicago Cubs.
George "Sparky" Anderson was one of baseball's most successful and colorful managers. He achieved the highest mark of achievement in the game when he was inducted into the National Baseball Hall of Fame as a manager in 2000. Born in Bridgewater in 1934, he made his managerial debut with the Cincinnati Reds in 1970. The Reds made it to the World Series that year, losing to the Baltimore Orioles. He was the crank that turned the Big Red Machine, as the Reds dominated the National League in the 1970s under his guidance. The team won four pennants that decade and World Series titles in 1975 and 1976. Anderson managed the Reds until 1979, when he joined the Detroit Tigers. He led the Tigers to a World Series title in 1984. In 26 seasons, Anderson compiled a record of 2,194-1,834. He retired in 1995 and died in 2010.
This moment in South Dakota history is provided by the South Dakota Historical Society Foundation, the nonprofit fundraising partner of the South Dakota State Historical Society at the Cultural Heritage Center in Pierre. Find us on the web at www.sdhsf.org. Contact us at info@sdhsf.org to submit a story idea.