Rushmore Mountain Taffy (2 sizes)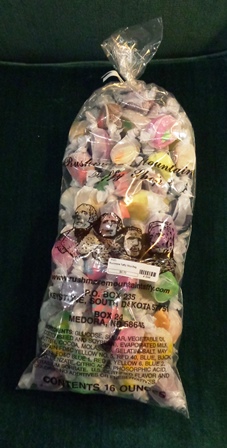 Rushmore Mountain Taffy Shop is located in the beautiful Badlands of Theodore Roosevelt Natioanl Park in Medora, ND. This taffy is crafted from recipes handed down by several generations of candy chefs and is cooked and packed here in our kitchen in Medora, ND

These mouth watering homemade taffy and candies can be shipped directly to you anywhere in the continental United States.
The combination of the clean fresh air of the beautiful Badlands along with the finest ingredients available and purest flavorings provide you with the best taffy, candies and confectionary goods on the planet.

Available in 7 oz and 16 oz bags.