Walking Along...Plains Indian Trickster Stories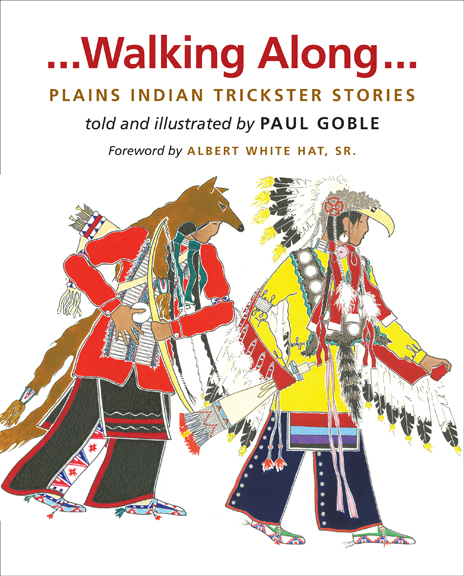 Walking Along . . .Paul Goble has pulled together six of his best Iktomi stories and compiled them into a compendium of trouble, disaster, fun, and examples from which to learn. Iktomi is the Lakota name for the American Indian Trickster who appears in the stories of peoples all over the North American continent. He is famous for getting into mischief, causing trouble, and never learning the lessons handed out to him.

These timeless stories and Goble's dramatic illustrations combine to snare readers in Iktomi's waiting net and lead them on a journey of adventure with the troublesome trickster.

Albert White Hat, Sr., has contributed a Foreword in which he explains the history of Iktomi and the American Indian tradition of oral history.

Born and raised in England, Caldecott-medalist Paul Goble has lived in the Black Hills of South Dakota with his wife, Janet, for more than thirty years. He has authored and illustrated forty books on American Indian subjects and has received numerous awards for his work, including the prestigious Caldecott Medal. Goble is a member of the Royal Society of Art, served as Artist in Residence at Mount Rushmore, and received a Ph.D. in humane studies from South Dakota State University.

Albert White Hat, Sr., is a Sicangu Lakota educator, author, and linguist from Saint Francis, South Dakota. He has written extensively on Lakota language and has been recognized for his work with numerous accolades and awards.