Judy Thompson "Silver Lake Reflections"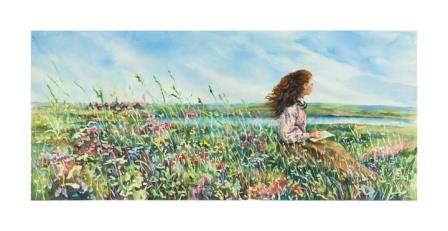 FEBRUARY SPECIAL........ENTER PROMO20 in Promo Code at Checkout

"Silver Lake Reflections" is the cover art for the new book Pioneer Girl, The Annotated Autobiography of Laura Ingalls Wilder.
This art was sponsored by DeSmet Farm Mutual Insurance Company of South Dakota.

Image size of the Limited Edition print is 10" x 22.75".
Image size of the Commemorative Edition print is 16.5" x 31".
Limited Edition: only 125 prints, $175 per print unframed.
Commemorative Edition: $275 per print unframed.

Framing can be added for additional charge. Please call to discuss costs and arrange framing
Shipping costs will be discussed based on the method used to ship the prints. Additional shipping will likely be required.