Fort Randall on the Missouri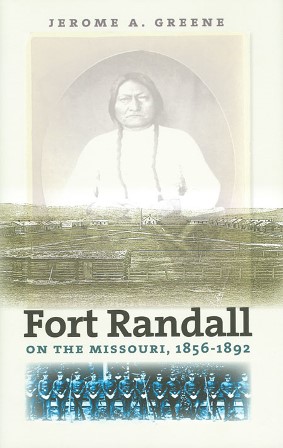 "The book is well researched, contains an excellent bibliography as well as explanatory footnotes, and two appendices."—Journal of the West

Strategically located along the Missouri River near the present South Dakota-Nebraska border, Fort Randall served as an important outpost on the western frontier. It played a key role in maintaining peace between American Indians and new settlers in the latter half of the nineteenth century, and its most famous residents included African American "Buffalo Soldiers" and the imprisoned Hunkpapa Lakota leader Sitting Bull.

In Fort Randall on the Missouri, 1856–1892, Jerome A. Greene immerses the reader in the day-to-day life of a frontier garrison, using original maps, soldiers' drawings, and excerpts from their letters. Stories of soldiers' families, food, education, entertainment, and worship depict a self-sufficient community, weathering local conflicts as well as the Civil War. The appendixes name the commanding officers and regiments stationed there as well as the imprisoned members of Sitting Bull's band; twenty-four Bailey, Dix and Mead photographs of Sitting Bull's people taken in 1882 are also featured. Greene concludes by chronicling the demise of the post as thriving communities grew up around it.