Come into the Water: A Survivor's Story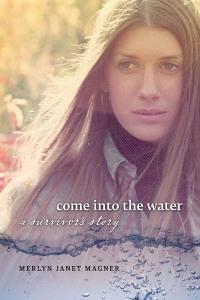 A South Dakota State Historical Society Press Publication

In the midst of one of the worst floods in the history of the United States, one young woman clung to the roof of a house, desperately holding on to the vestiges of her life. At the same time, the massive flood surging down from the Black Hills and through the city swept away everything and everybody she loved.

Somehow, Merlyn Magner survived that horrific night, but she lost her brother, mother, and father to the rampaging water. Questions coursed through her mind then and for much of the rest of her life: Why did this happen? Why did my family die? Why did I survive? What does it all mean? Rescued from that rooftop, Merlyn set out to find the answers to these questions. She searched for comprehension, she searched for a sense of place, she searched for meaning, she searched . . .

Her search took her from the Black Hills on a journey around the United States and then the world, traversing the globe to escape the memories and the pain, and always looking for answers. Her story is one of great tragedy and yet, equally, of great joy and reward. It is a poignant, spiritual journey, a fractured fairy tale, which has at its core the search for her very own grail, one that will help her make sense of the why, how, and what of that horrendous night.