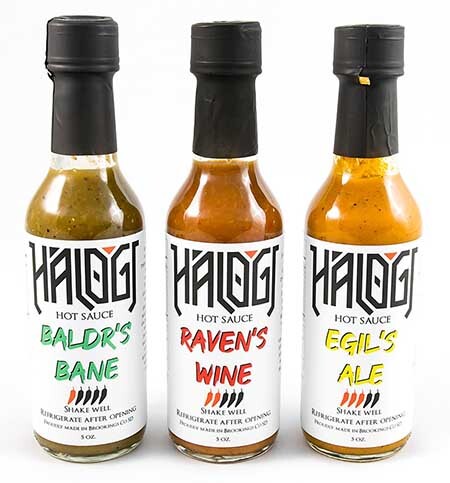 Nick and Luke make this ridiculously flavorful sauce by hand with fresh ingredients: spices, herbs, and loads of peppers blended together in amazing combinations. Their recipes took years of fine-tuning, meticulously crafting each sauce to perfection. Produced in White, SD.

Raven's Wine: Garlic punches through a pepper-forward flavor in this delicious, semisweet sriracha style sauce.
Egil's Ale: Vibrant pineapple soars across the sting of habanero, melded together with a signature blend of seasonings for a curry finish.
Baldr's Bane: Our mildest sauce brings together classic verde flavors: cilantro, jalapeno, and a wave of lime.