Cowboy Collectibles-Live to Ride Bracelet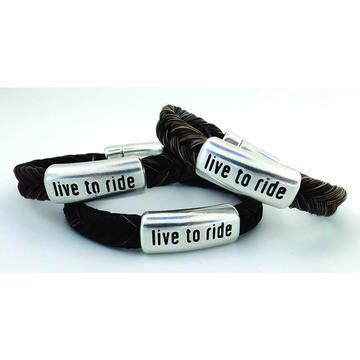 Living to Ride is what we are all about. It's how we spend our leisure time. It's what we live for! What's your ride?

Each piece is finished with a sturdy magnetic clasp. Designed to be worn fitted vs loose, you can get the bracelet wet, but we recommend you remove it to swim or shower.