Smithsonian Dinosaurs Coloring Book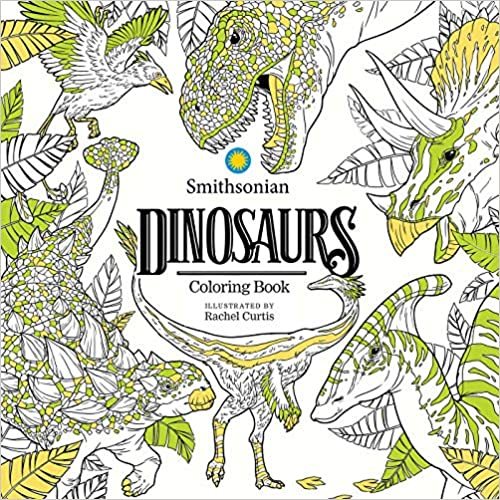 With this exquisitely designed coloring book, dinosaur lovers of all ages can explore millions of years of animal wonders, guided by experts from the Smithsonian's National Museum of Natural History and the artistic wizardry of Rachel Curtis (The Princess Bride: A Storybook to Color). These lush pen and ink illustrations invite you to step into captivating scenes featuring the herbivorous Stegosaurus, the sea-dwelling Hesperornis, the giant sauropod Camarasaurus, the mighty Tyrannosaurus, and many more. Fans of dinosaurs, coloring books, and natural history will find an enchanting world to unlock with their own creativity.

Each page of Dinosaurs: A Smithsonian Coloring Book not only stands alone as a work of art, but is also accompanied by brief and fascinating insights from the museum's Paleontology experts about each dinosaur and its world, ensuring that time spent coloring is also time spent learning.