Smithsonian Airplanes Coloring Book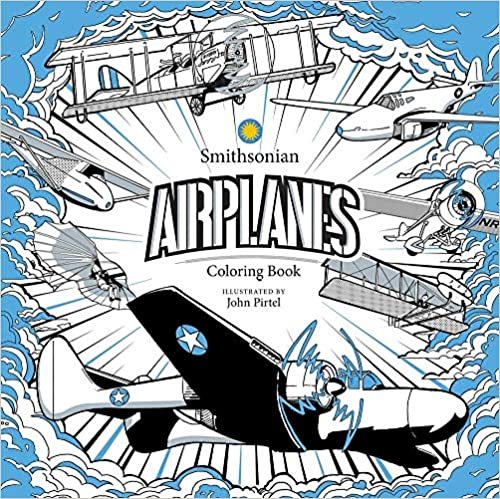 With this exquisitely designed coloring book, aviation lovers of all ages can soar through the skies with some of the most recognized and revered airplanes from the collection at the National Air and Space Museum. Guided by museum experts and the thrilling artistry of John Pirtel, meet the 1903 Wright Flyer, the Lockheed Vega 5-B, Northrop Gamma Polar Star, McDonnell F-4S Phantom II, Concorde, and many more. These detailed pen and ink illustrations invite you to strap in and experience thrilling scenes of these aircraft in action, which fans of airplanes, coloring books, and aviation history can unlock with their own creativity.

Each page of Airplanes: A Smithsonian Coloring Book not only stands alone as a work of art, but is also accompanied by brief and fascinating insights from the museum's Aeronautics experts about each aircraft, ensuring that time spent coloring is also time spent learning.