Geronimo & Sitting Bull: Leaders of the Legendary West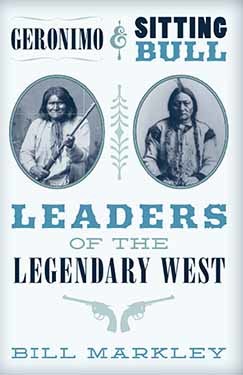 Two Native American leaders who left a lasting legacy, Geronimo and Sitting Bull.

Most Americans and many people worldwide have heard these two famous names. Today, however, the general public knows little about the lives of these great leaders. During the second half of the nineteenth century when they opposed white intrusion and expansion into their territories, just the mention of their names could spark fear or anger. After they surrendered to the army and lived in captivity, they evoked curiosity and sympathy for the plight of the American Indian. Author Bill Markley offers a thoughtful and entertaining examination of these legendary lives in this new joint biography of these two great leaders.