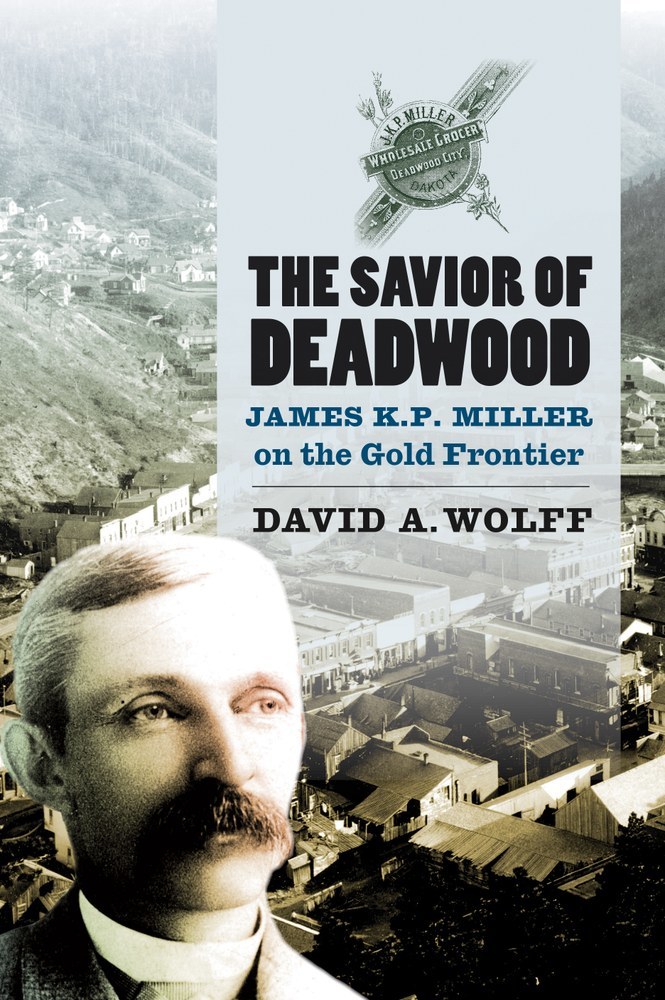 Arriving in Deadwood just days after the death of Wild Bill Hickok in early August 1876, businessman James K. P. Miller found the months-old mining camp in turmoil. By the time of his own death in 1890, Miller had gained a reputation as the "savior of Deadwood" for his efforts to bring prosperity to the area. Yet, while Deadwood denizens such as Hickok, Calamity Jane, and Seth Bullock became Western legends, Miller faded into obscurity.

After fleeing his native New York in disgrace, Miller sought to redeem himself to his family and strike it rich in the West. Living under an assumed name in Montana Territory, Miller gained valuable experience in the grocery trade. He ventured to Deadwood soon after its founding in 1876, and, using his birth name, opened a successful grocery firm and exchange bank with a partner. The business endured a disastrous fire, a flood, and a series of dramatic economic ups and downs. Eventually, Miller became the town's preeminent promoter and developer, advancing several large projects and persuading outside investors to join him. He even played a key role in convincing railroads to build in Deadwood, bringing a permanency that few would have predicted.

Author David A. Wolff has pieced together the largely untold story of how Miller helped turn a rugged gold camp into a permanent settlement. The Savior of Deadwood follows Miller's career while granting fresh insight into the early history of one of the most legendary towns of the Wild West, highlighting how violence, relations between settlers and American Indians, economic changes, and political battles shaped the modern Black Hills.