Dock 6 - South Dakota Cut Glass Coaster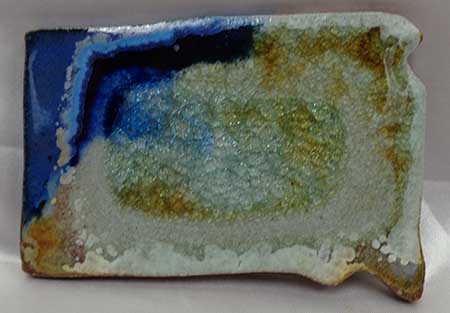 Pottery is meant to be enjoyed—both on a visual and tactile level. It should catch your eye on a table and should feel satisfying when you pick it up. I want my pottery to be the piece you return to over and over again and enjoy more and more each time you use it.
These gorgeous cracked glass coasters are hand crafted by Dock 6 Pottery. All of the designs have a unique agate-like appearance and no two are exactly alike. The pictures depict the color Purple, Turquoise and Blue Copper. Over 50 color combinations are available. Please call us at 605-773-6346 to inquire about other color options, availability and lead time.
5.5 inches wide x 3.5 inches high