From Wounded Knee to the Gallows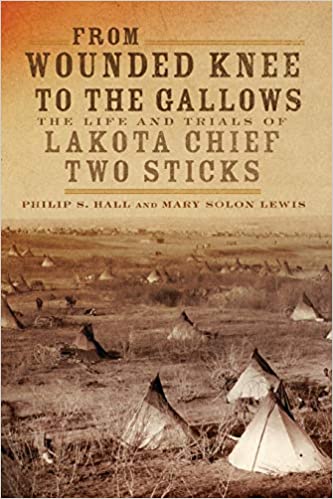 On December 28, 1894, the day before the fourth anniversary of the massacre at Wounded Knee, Lakota chief Two Sticks was hanged in Deadwood, South Dakota. The headline in the Black Hills Daily Times the next day read "A GOOD INDIAN"—a spiteful turn on the infamous saying "The only good Indian is a dead Indian."

On the gallows, Two Sticks, known among his people as Can Nopa Uhah, declared, "My heart knows I am not guilty and I am happy." Indeed, years later, convincing evidence emerged supporting his claim. The story of Two Sticks, as recounted in compelling detail in this book, is at once the righting of a historical wrong and a record of the injustices visited upon the Lakota in the wake of Wounded Knee. The Indian unrest of 1890 did not end with the massacre, as the government willfully neglected, mismanaged, and exploited the Oglala in a relentless, if unofficial, policy of racial genocide that continues to haunt the Black Hills today. In From Wounded Knee to the Gallows, Philip S. Hall and Mary Solon Lewis mine government records, newspaper accounts, and unpublished manuscripts to give a clear and candid account of the Oglala's struggles, as reflected and perhaps epitomized in Two Sticks's life and the miscarriage of justice that ended with his death.

Bracketed by the run-up to, and craven political motivation behind, Wounded Knee and the later revelations establishing Two Sticks's innocence, this is a history of a people threatened with extinction and of one man felled in a battle for survival hopelessly weighted in the white man's favor. With eyewitness immediacy, this rigorously researched and deeply informed account at long last makes plain the painful truth behind a dark period in U.S. history.