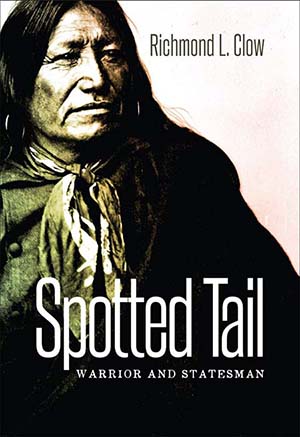 As a prominent leader of the Sicangu Lakotas during a time of conflict and change, Spotted Tail (1823–1881) left his mark on the Northern Great Plains. He was not a hereditary chief but developed his standing over time, first proving himself a capable warrior and later a persuasive negotiator. As white settlers encroached on Indian lands in ever-greater numbers, Spotted Tail decided to forgo engaging in prolonged conflicts with the United States, including those led by Red Cloud and Crazy Horse. Instead, he determined to negotiate with the United States to secure a homeland, education, employment, and other necessities essential to the future of his people. Had Spotted Tail chosen to fight, Captain John G. Bourke wrote in 1891, "neither North nor South Dakota, Wyoming nor Montana might now be on the map."

Not all Lakotas agreed with his philosophy, and his tactics, heavy-handed at times, earned him enemies. On 5 August 1881, Crow Dog, a fellow Sicangu leader on the Rosebud Indian Reservation, shot and killed Spotted Tail, ending years of rivalry. Even in death, Spotted Tail continued to have an impact as Crow Dog's conviction for his murder made its way to the United States Supreme Court, ultimately impacting tribal sovereignty.

In the first full biography of Spotted Tail since the 1960s, Richmond L. Clow uses firsthand accounts from tribal and nontribal sources, government records, and published works to establish Spotted Tail as both a warrior and a statesman. The author's voluminous research into contemporary news accounts, including interviews with Spotted Tail, provides a wealth of information about his views and actions that, until now, have been remarkably underutilized.