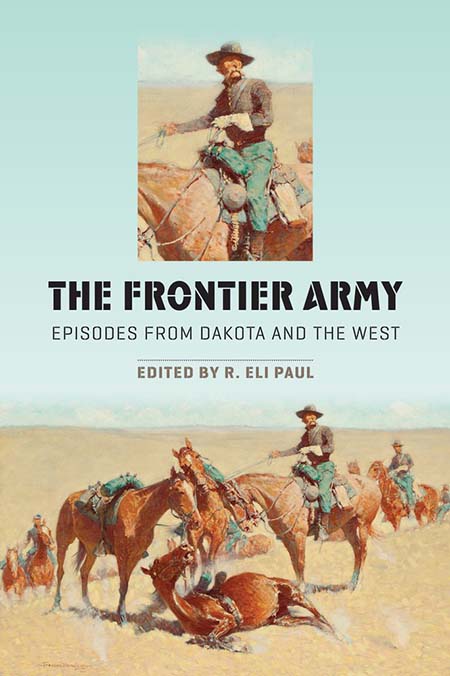 Romanticized scenes of heroic soldiers fighting on the vast plains are strewn throughout early chronicles of the old frontier army. Such interpretations rarely convey the complex truth or reality of the day-to-day existence of the soldiers or of the American Indians on whose land the battles took place.

As new documents surface, coupled with increased digital access for scholars, in-depth examinations of the army's role during this time in United States history are moving forward. Under the direction of editor R. Eli Paul, contributors to this book present new primary sources and fresh interpretations of the Regular Army in the West in fitting tribute to the careers of Thomas R. Buecker and John D. ("Jack") McDermott.

Centering on military conflicts and postings around present-day South Dakota and in the Black Hills between 1854 and 1890, the contributors highlight the diverse experiences of those associated with the American frontier army and the people they fought on the Great Plains. Observations formed by studying personal letters, recorded memories, and contemporary monuments provide an analysis of how the army and its soldiers are remembered today. Firsthand accounts give previously ignored groups a voice, and readers learn more about lesser-known actors—foot soldiers, minorities, and others on the periphery of popular history.

Individually, the essays bring much needed context to this era; together, they present a more complete picture of those confronted with and involved in the nineteenth-century mission of expansion and control.