Buzzin' Dozen Honey Sticks (2 Flavors)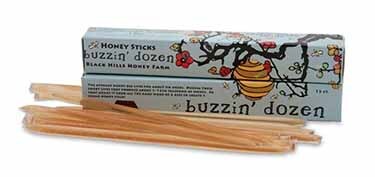 With the Buzzin' Dozen you will receive 12 honey sticks packed full of natural energy! Choose from either Raspberry or just Pure Sweet Clover Honey. Honey Sticks come packaged in a box with fun bee facts and a game of I-Spy!

Black Hills Honey is unfiltered, unprocessed, contains pollen, propolis, honey comb, and live enzymes. All-natural honey granulates. To liquefy, place jar in warm water or place in the sun!