Country Schools: Past and Present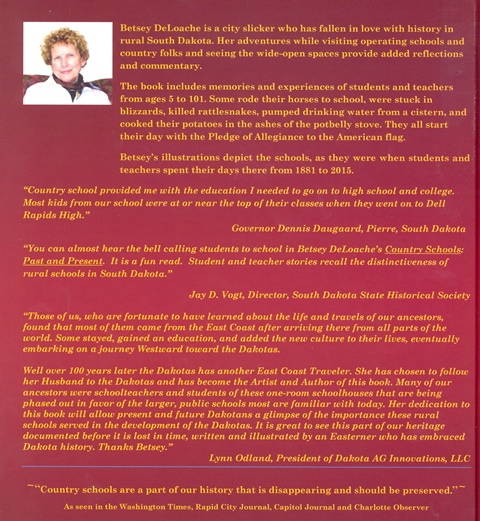 Betsey DeLoache is a city slicker who has fallen in love with history in rural South Dakota. Her adventures while visiting operating schools and country folks and seeing the wide-open spaces provided added reflections and commentary.

The book includes memories and experiences of students and teachers from ages 5 to 101. Some rode their horses to school, were stuck in blizzards, killed rattlesnakes, pumped drinking water from a cistern, and cooked their potatoes in the ashes of the potbelly stove. They all start their day with the Pledge of Allegiance to the American flag.

Betsey's illustrations depict the schools, as they were when student and teachers spent their days there from 1881 to 2015.