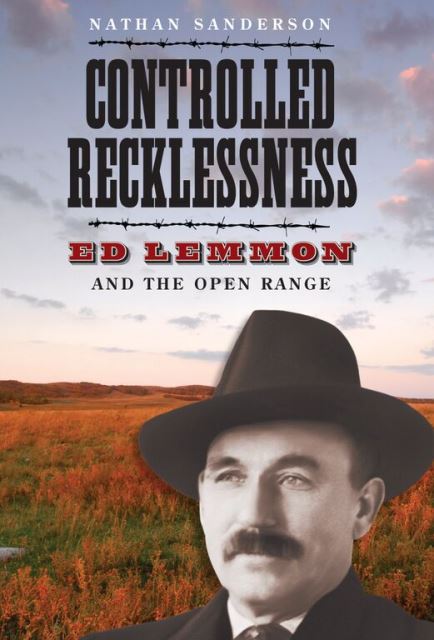 A South Dakota Historical Society Press Publication

As a cowboy, Ed Lemmon saddle-handled more cattle than any man in history. As a cattleman, he oversaw the largest fenced pasture in the world. Equally at home in both roles, Lemmon balanced reckless risk-taking and controlled management to shape the development of the cattle industry and become a central figure on the northern plains.

Born in 1857 into a hardworking and resilient family, George Edward ("Ed") Lemmon grew up learning how to bounce back from adversity. Despite several crippling accident on horseback, he continued to pursue his passion. A full-time cowboy at twenty and a range manager at twenty-three, Lemmon finally achieved that few cowboys could: ownership in one of the largest outfits on the plains, the Flying V. As the open range disappeared, Lemmon helped to transform the region from a network of worn, dusty cattle trails to a series of cattle towns linked by railroads.

In Controlled Recklessness, author Nathan Sanderson explores the motivations that lead one to the greatest cowmen on the plains to saddle up time and time again. Using Lemmon's own vibrant accounts, historical records, and corporate and government documents, Sanderson describes Lemmon's colorful life and his perspective as both a cowboy and a cattleman at the end of the open-rang era.