Badger Clark - Sun and Saddle Leather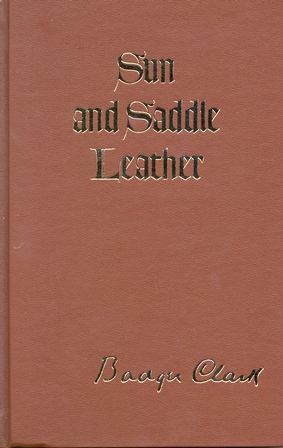 Sun and Saddle Leather was the first collection of Badger Clark poems to be published, in 1915, and remains his most popular book. Extolling the cowboy life of the Old West in general and of Arizona Territory in particular, it was later combined with his second volume of southwestern poems, Grass Grown Trails (1917). Since that 1920 edition it has never been out of print. Included are many Spanish words and phrases, a language which he first picked up during a year and a half spent in Cuba. A great gift and a "must-have" for your South Dakota bookshelf.

All newer editions are matching brown hardbound volumes, embossed with a facsimile of Badger's distinctive signature in gold.