History of South Dakota, Fourth Edition, Revised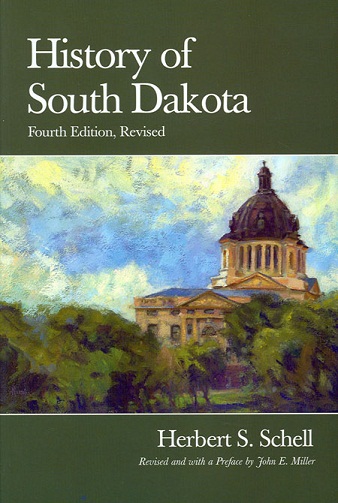 A South Dakota State Historical Society Press Publication

History of South Dakota by Herbert S. Schell is universally recognized as the definitive history of the state of South Dakota. Beginning with the earliest American Indian settlers, Schell traces the history of a region located midway between the Midwest and the West. Schell's classic account provides a picture of the state's political, economic, social, and environmental history, recording the factors that made South Dakota unique through World War II. John E. Miller picks up the story at the beginning of the Cold War and chronicles the new era through the end of the twentieth century.

Herbert S. Schell was a professor of history at the University of South Dakota for thirty-five years and served as dean of the graduate school. He was the author of several books and journal articles on South Dakota history.

John E. Miller is a professor emeritus of history at South Dakota State University and one of the foremost experts on South Dakota's history. His books include Looking for History on Highway 14 and Becoming Laura Ingalls Wilder: The Woman Behind the Legend.