George McGovern: A Political Life.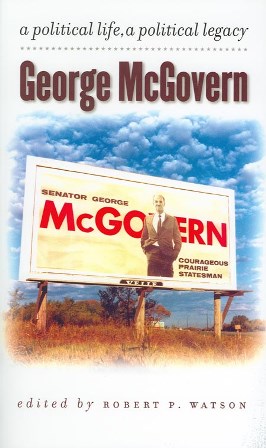 One of the most significant political figures in America today, George McGovern has earned respect worldwide. Born and raised in South Dakota, McGovern developed there the strong moral convictions that have made him a political legend. These nine essays explore the triumphs and struggles that shaped this extraordinary man and provide new and valuable insights into his career and legacy of public service.

From his World War II experiences in the U.S. Army Air Forces to his 1972 presidential campaign and his contributions as a global ambassador on hunger, McGovern played a powerful role in American history and politics during the twentieth century. He worked to revitalize the Democratic Party at the state and national levels. He gave voice to American war protests during the Vietnam era and led the Middle East Policy Council. McGovern served as the founding director of Food for Peace during the Kennedy Administration and received the Presidential Medal of Freedom in 2000.