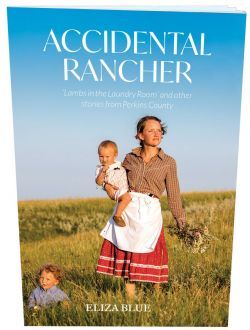 In South Dakota Magazine's new book, Accidental Rancher, singer/songwriter Eliza Blue brings a musician's grace to her observations of daily life on a Perkins County ranch — tending a menagerie of animals, wrangling two young children and finding appreciation for the simple beauty of the high plains.

Learn more about Blue on her website, www.elizablue.net.

6" x 9" softcover, 154 pp.