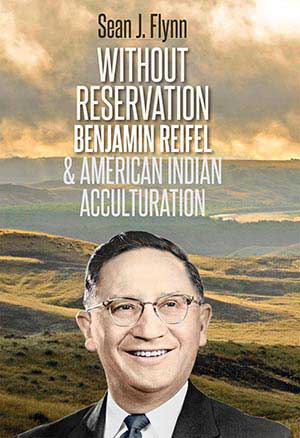 A South Dakota Historical Society Press Publication

As the first Lakota to serve in the United States Congress, Benjamin ("Ben") Reifel (1906–1990) made a career of straddling two distinct cultures.

A bilingual member of the Rosebud Sioux Tribe of South Dakota, Reifel often found his ideas challenged by American Indian activists. He advocated for his people to become self-reliant citizens, not by abandoning traditional values, but through education and integration. In the end, Reifel viewed himself as a modern Indian leader, versed in his native tongue and culture, college educated, and looking beyond reservation boundaries.

In this premier biography of Reifel, Sean J. Flynn offers an alternative to depictions of American Indians as victims of eighteenth- and nineteenth century conquest. Contributing to a long-neglected topic in American Indian studies—the lives of twentieth-century American Indians—Flynn showcases the life of a man who prospered in the American mainstream without forsaking his racial identity.