The Girl Who Loved Wild Horses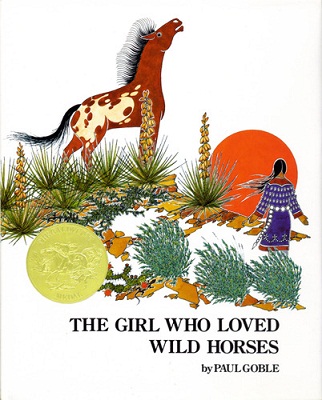 "There was a girl in the village who loved horses...She led the horses to drink at the river. She spoke softly and they followed. People noticed that she understood horses in a special way."

And so begins the story of a young Native American girl devoted to the care of her tribe's horses. With simple text and brilliant illustrations, Paul Goble tells how she eventually becomes one of them to forever run free.

"Both storytelling and art express the harmony with and love of nature which characterize Native American culture." --The Horn Book

Paul Goble is the award-winning author of many exceptional books for children. His retellings of Native American legends include Buffalo Woman, The Gift of the Sacred Dog, The Great Race, and Star Boy.