A Prairie Tale: Dance in a Buffalo Skull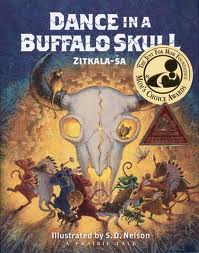 A South Dakota State Historical Society Press publication

Second book in the Prairie Tale Series. Dance in a Buffalo Skull is a tale of late-night frolics, danger, and survival on the prairie. Join tiny field mice for a great feast and dance inside an old buffalo skull. Out of the dark, two fiery eyes glide through the prairie grass, drawing closer to the mice who are oblivious in their merrymaking. What happens next reveals as much about the mice as about their unexpected guest.