Western Collectibles Auction Donation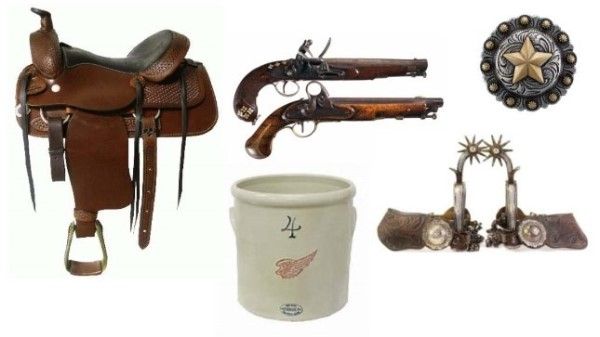 Mark Your Calendars
2nd Annual Western Collectibles Auction
Friday, September 14, 2018
Approximately 7:00pm
The Expo Center, 320 S. Casey Tibbs St., Ft. Pierre, South Dakota 57532
The Foundation is once again organizing a fundraising event to be held at the Dakota Western Heritage Festival in September.  We will hold the Western Collectibles Auction after the steak feed on Friday evening.   100% of the proceeds will support the great work of the South Dakota State Historical Society supported by the Foundation.  We need your help!
1.     Help us to collect items for the auction.  We would like to have approximately 30 "select" items, $500 - $1000+ value, donated for the auction.  If you know individuals who have Western or Native American collectible items, that you feel would be a nice addition to the auction, please ask them to donate or provide their contact info to me. 
2.     Consider donating an item from your collection.  Do you have anything you would like to donate?  If you have questions about potential donations, please give me a call, I would be happy to hear what you have. 
3.     Bring buyers to the event.  Help to spread the word and bring buyers to the event.
Western Collectibles Ideas.....…
Antique western everything
Barbed wire – antique roll
Belt buckles
Bits
Blankets
Books - Hard to find Ex:  E C Lee catalog early 1920's
Bridles
Buggy
Chaps & Chinks
Collectible firearms
Conchos
Cream can
Crockett spurs
E C Lee saddles
Furniture
Gun Belt & Holsters
Harness
Items of Historic Interest
Kelley Bits & Spurs
Native American items
Old West Badges
One of a kind treasures
Out of print books
Ranger Belts
Rawhide braiding
Red Wing Crocks
Rifle Scabbards
Saddlebags
Shoulder Holsters
Sleigh
Spur Straps
Western Vests
Winchester rifle
Lisa Bondy
SD Historical Society Foundation
Lisa.bondy@state.sd.us
(605) 773-6298 or (605) 280-3260