SHOP NOW!
SHOP NOW!
»

Books

»

Arcadia Book - Custer State Park

Arcadia Book - Custer State Park

Books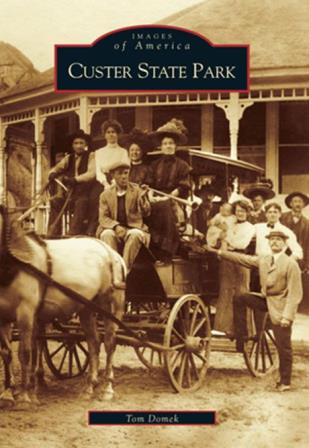 | Quantity | Price | Subtotal |
| --- | --- | --- |
| 1 | $21.99 | $21.99 |
Custer State Park is one of the largest and most beautiful state parks in the nation. From towering granite spires and pine-draped mountains to trout streams and remote savanna, the park offers scenic wonders and recreational opportunities seldom matched on the Northern Great Plains. First established as a state forest in 1912, today the park is home to one of the largest bison herds in the country, as well as other rare flora and fauna. Prior to settlement, the Black Hills were Lakota territory. After gold was discovered along French Creek in 1874, the government waged war on the Lakota, forcing them onto reservations, and settlers rushed to the region. Photos and narrative in this book provide an intriguing overview of the park's rich natural and social history. Whether the subject is Cathedral Spires or Sylvan Lake, General George Custer or Black Elk, Custer State Park will engage those who value history and the last few unspoiled places left in the country.