SHOP NOW!
SHOP NOW!
»

Food

»

Woodenknife Indian Fry Bread Mix

Woodenknife Indian Fry Bread Mix

Food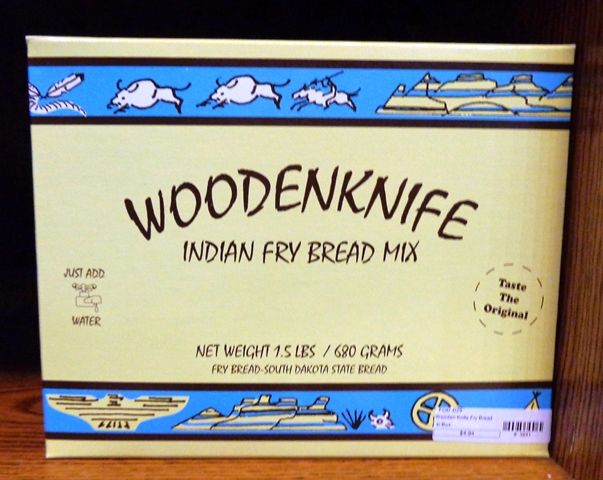 | Quantity | Price | Subtotal |
| --- | --- | --- |
| 1 | $6.99 | $6.99 |
When the Buffalo were all gone from the prairies, and the plains tribes were confined to the reservations, the starving Indians were issued "commodities" to survive. That's history. But here's an interesting twist; out of the wheat flower that was so alien to their cook fires, these ingenious people created a wonderful new concept for bread. No yeast, no shortening, and no salt; it's delicious, versatile and easy to make. Every Indian mother has her own special recipe for "Indian Fry Bread", but we think that nobody did it better than the Woodenknife family.