American Ace Joe Foss Fighter Pilot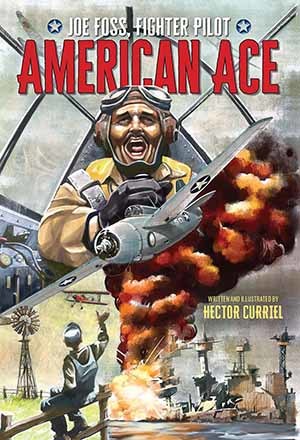 A South Dakota Historical Society Press Publication

American Ace is the South Dakota Historical Society's FIRST graphic biography. What is a graphic biography? It is a fully illustrated book that tells the story of or shares an episode from a real person's life. In this case, American Ace invites readers, ages 16 to 99, to learn about South Dakota Governor Joe Foss's experience during World War II.

Using pen and ink, Hector Curriel draws readers into his subject's triumphs and trials as Joe Foss overcomes difficult and dangerous situations. He is shot down twice, contracts malaria, and loses his friends and comrades in battle. American Ace places action at the forefront, using the escapades of Foss during World War II to showcase the experience of many fighter pilots, while highlighting the perseverance that made this man unique.