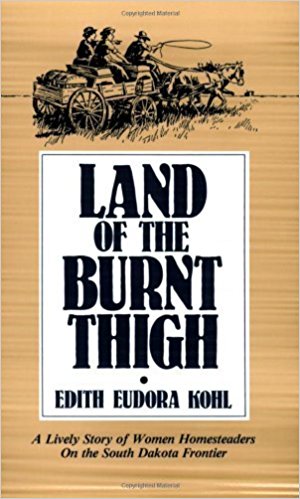 Land of the Burnt Thigh tells the story of two sisters from a comfortable family in the Eastern United States, braving great perils to settle in the West.

This book tells a simple yet inspiring tale of the hardships and adversity encountered by women in the pioneer culture of the 19th century. South Dakota was one of the States newly populated by adventurous peoples wishing to settle the great Western expanse.

At the time, the federal government allowed settlers to keep a parcel of land for their own on the condition that they remained resident for eight consecutive months. The adverse weather, of snowstorms and blowing sands, tests the ability of the women who must endure these months in a spartan wooden shack.