Thank you to the following sponsors for their support
                                                               EVERYONE EATS
                                                         South Dakota's Food Heritage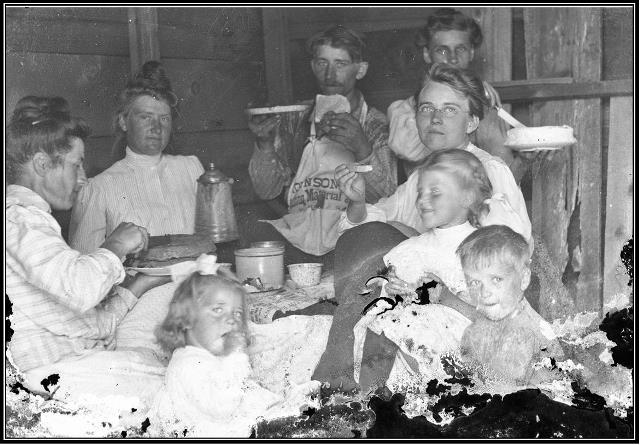 South Dakota State Historical Society
                                                       2016 South Dakota History Conference
                                         April 29-30, 2016
Sitting down to a family dinner, slicing into fruit kuchen or grilling fresh-caught walleye by the river – everyone eats! Come and learn about South Dakota's food traditions and practices at "Everyone Eats: South Dakota's Food Heritage."
---
For information on speakers and schedule click here on the Every One Eats link. This link will take you to the South Dakota State Historical Society's web site.
---
Refund Policy:
Registered by April 8: full refund.
Registered after April 8: no refund.
Refunds will be processed after the conference.
---
Ramkota Hotel & Conference Center
920 West Sioux Avenue
Pierre, SD 57501
605-224-6877
A block of rooms has been reserved at a conference rate of $98.99 plus tax. When making reservations, you must specify that you are with the South Dakota State Historical Society History Conference. Rooms must be booked no later than March 30 to receive the reduced conference rate.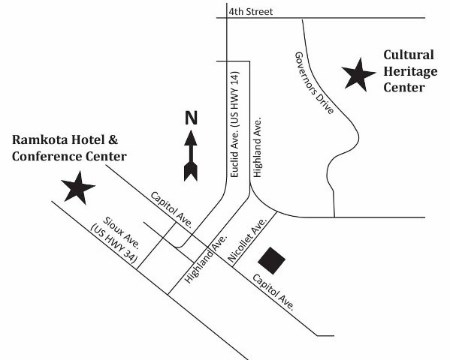 Additional Lodging
Clubhouse Hotel & Suites    808 W. Sioux Ave., Pierre     605-494-2582
Quality Inn    410 W. Sioux Ave., Pierre     605-224-0377
Days Inn    520 W. Sioux Ave., Pierre     605-224-0411
Governor's Inn    700 W. Sioux Ave., Pierre     605-224-4200
Hitching Horse Inn B&B    635 N. Euclid Ave., Pierre     605-494-0550
Econo Lodge    110 E. Sioux Ave., Pierre     605-224-5951
River Lodge    713 W. Sioux Ave., Pierre     605-224-4140
River Place Inn B&B    109 Riverplace Dr., Pierre     605-224-8589
Super 8 Motel    320 W. Sioux Ave., Pierre     605-224-1617
My Place Hotel    209 E. Hustan, Fort Pierre     605-494-2090
AmericInn Lodge & Suites   312 Island Dr., Fort Pierre     605-223-2358
Holiday Inn Express    Hwy. 83 & Stanley Rd., Fort Pierre     605-223-9045
Eagles View B&B    710 Verendrye Dr., Fort Pierre     605-224-4053