Jackrabbits to Schmeckfest Exhibit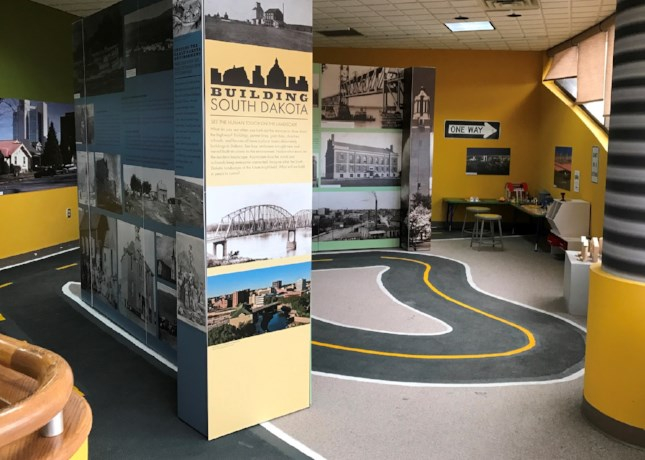 From Jackrabbits to Schmeckfest:  The Many Faces of Community Identity in South Dakota
The Observation Gallery on the second floor of the Museum is approximately 1,100 square feet including the stairwell leading to the space itself.  The gallery was converted to an exhibit space in 2014, and provides visitors with insight into South Dakota communities. 
The current exhibit closed the 29th of April and the new exhibit, "From Jackrabbits to Schmeckfest:  The Many Faces of Community Identity in South Dakota" will open in June 2018. 
Visitors will get a close look at how community's develop, nurture and demonstrate their identities in a variety of ways. From sports mascots to community festivals, many South Dakota communities have identities that can date back to their founding, while others "find" theirs through citizen involvement, events, or families.   The new exhibits will explore several communities in South Dakota.
The new exhibit requires several changes.  First, new carpet must be installed on the stairwell and into the gallery space. The present carpet is 30 years old, and was painted to enhance the current exhibit.  We are also creating new interactives for kids and adults including design a town, develop a mascot, and participate in a town hall discussion.  We will also create a new video for the mini-theater.   The exhibit will be on display for approximately 15 months. 
Observation Gallery project including carpet replacement………………………………………$18,000
---