Join Us for History Talks!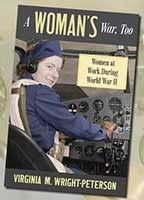 Please register to attend either in-person or via zoom.
7 p.m. Thursday, May 12, 2022
Virginia Wright-Peterson, "A Woman's War, Too"
World War II was a total war, devouring the military and civilian resources of nations. Women in Minnesota—like women across the country—made bold, unconventional, and important contributions to the effort. They enlisted in all branches of the military and worked for the military as civilians. They labored in factories, mines, and shipyards. They were also tireless peace activists, and they worked to relocate interned Japanese American citizens and European refugees. They served as cryptologists, journalists, pilots, riveters, factory workers, nurses, entertainers, and spies.
In 1938, before the United States joined the conflict, a Minnesota woman was covering the war in Europe as a reporter. Another was a military nurse at Pearl Harbor when the bombs fell. Minnesota women witnessed the fall of France, the defeat of Axis forces in North Africa and Italy, the Battle of the Bulge, D-Day and the invasion of Normandy, the liberation of France and of the concentration camp at Dachau, and the dropping of the atomic bomb on Hiroshima.
In this rich chronological account, Virginia Wright-Peterson reframes our understanding of the war through the specific and powerful stories of individual women. It was their war, too.
---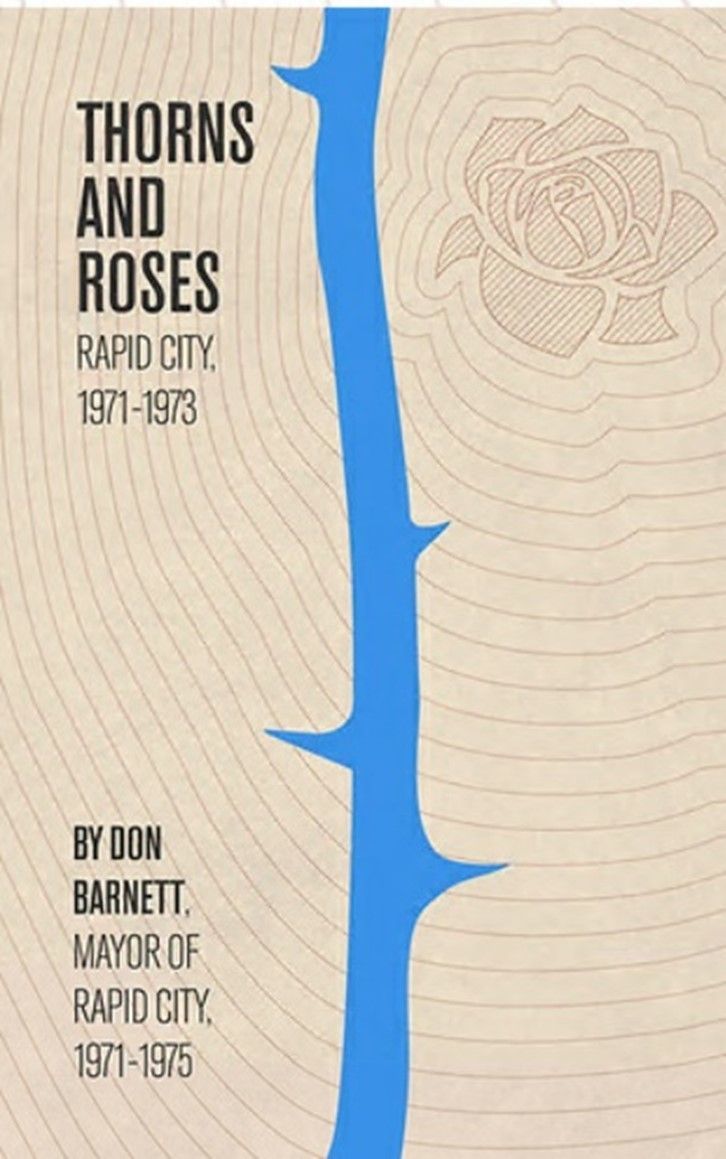 "The Morning after the Flood: Leading Rapid City's Response to a Devastating Natural Disaster"
"What happens when the sun comes up and you realize that your community just experienced a devastating natural disaster of highest magnitude? What will be your role as mayor? Lead the Community in ways you may have never considered."
Join former Rapid City Mayor Don Barnett as he recalls his experiences in the midst of the tragedy of the 1972 Flood. "The Morning After" hosted on 2:00 pm Friday, June 10th at the Journey Museum and Learning Center in collaboration with the State of South Dakota Historical Society Foundation. Free to all in person or join in on Zoom.
---
About the South Dakota State Historical Society
The South Dakota State Historical Society is a division of the Department of Education. The State Historical Society, an Affiliate of the Smithsonian Institution, is headquartered at the South Dakota Cultural Heritage Center in Pierre. The center houses the society's world-class museum, the archives, and the historic preservation, publishing and administrative/development offices. Call (605) 773-3458 or visit www.history.sd.gov for more information. The society also has an archaeology office in Rapid City; call (605) 394-1936 for more information.
About the South Dakota Historical Society Foundation
The South Dakota Historical Society Foundation is a private charitable nonprofit that seeks funding to assist the South Dakota State Historical Society in programming and projects to preserve South Dakota's history and heritage for future generations.