Melody Westra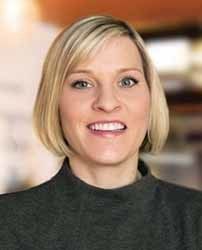 I always say, "I'm a Coloradoan by birth and a South Dakotan by choice."  I was born and raised in Colorado Springs, CO. I moved here to go to what was then Sioux Falls College, now The University of Sioux Falls, and have never left. 
After graduating with a degree in Mass Communications, I became the Aberdeen Bureau Chief for KELO-TV. This meant I was a one-woman crew that covered news stories in northeastern and northcentral South Dakota. I knew no one and had no co-workers in the area. I endured blizzards, floods and tornadoes. I also learned what it meant to dig deep and persevere. I gained self-confidence and other valuable life skills. 
I finished my career at KELO producing  KELOLAND This Morning and After Nine shows. I then transitioned into the world of Advertising. During my nearly 19 years at Lawrence & Schiller, I had the privilege of working on many different clients, including non-profits and fundraising campaigns.  But what I most cherish and what I am most proud of is my work for the state of South Dakota. 
For 16 years, I was the lead writer and L&S Creative Director for the South Dakota Department of Tourism, Governor's Office of Economic Development and many tourism communities like Rapid City, Historic Deadwood, Custer, Custer State Park, Spearfish, Hot Springs, Hill City, Aberdeen, Watertown and Yankton. This is where my love for South Dakota history blossomed. 
To sell the state to visitors, you have to really know it. That meant taking a deep dive into South Dakota's history to find the unique selling points of all of its communities and attractions. What little nugget of history could I share to get visitors curious enough to learn more and visit? This was, without a doubt, my favorite part. I often amused (or annoyed) my co-workers with random facts and trivia about the state as we road tripped to Pierre or the Black Hills.  I can honestly say I know more about The Rushmore State than I do Colorful Colorado. 
In 2019, I felt the call to move to the internal marketing department at First PREMIER Bank.
My love of politics, South Dakota history and L&S connections drew me to the Her Vote. Her Voice. Initiative. As I learned more about the Suffrage movement, I realized how much I identify with the Suffragists—especially when it comes to perseverance. 
I love the Lord Jesus Christ, my family, golden retrievers and a good book, fiction or non-fiction. I am driven, passionate and naturally curious. The reporter in me has never died…she's has made me a better writer and marketer.