Linda Lea Viken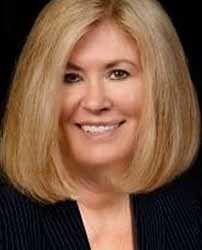 Linda Lea M. Viken has practiced family law for over 41 years.  Her practice has encompassed the wide range of family law matters from adoption, and premarital agreements through divorce and post-divorce matters. She now has transitioned into doing only Family Law Mediation.
Linda Lea has been recognized by Great Plains Super Lawyers®, and The Best Lawyers in America®. She served as President of the American Academy of Matrimonial Lawyers, (a 1600 national organization) is a member of the International Academy of Family Lawyers, a Diplomate of the American College of Family Trial Lawyers, and is a member of The American Law Institute (ALI).  Linda Lea is an ABA trained Family Law Mediator and is certified by the American Academy of Matrimonial Lawyers as a Family Law Arbitrator.  She is one of the AAML Representatives to the Joint Editorial Board for Uniform Family Laws of the Uniform Law Commission.   Linda Lea received the Women in
Business Enterprising Woman Entrepreneur award, as well as the Pennington County Bar Association Outstanding Lawyer award.  In 2019 she was given the USD Law School Law Review Outstanding Alumnus Award.
Prior to law school, Linda Lea taught in junior and senior high schools for eight years.  She then served in the South Dakota Legislature for eight years (four years from Minnehaha County and later four years from Pennington County), she was the first woman Magistrate Judge in Pennington County. She served as a member of the South Dakota Constitutional Revision Commission, South Dakota Commission on the Status of Women, the South Dakota Board of Bar Examiners, and the South Dakota Commission on Child Support, among others. She has served for 20 years on the South Dakota Board of Elections.
Linda Lea is active in numerous civic organizations, having served as the President of the Pennington County Bar Association, AAUW, and Zonta Club of the Black Hills. She is on the Advisory Board for Starting Strong and currently serves on the Rapid City Home Rule Committee, the Elevate Chamber of Commerce Board, and is involved in the Her Vote/Her Voice project.
Linda Lea is married to the Honorable Jeffrey Viken, Federal District Judge.  She is a graduate of the University of South Dakota both undergraduate and Law School.