Meet Some of Our Volunteers!
Layna Darling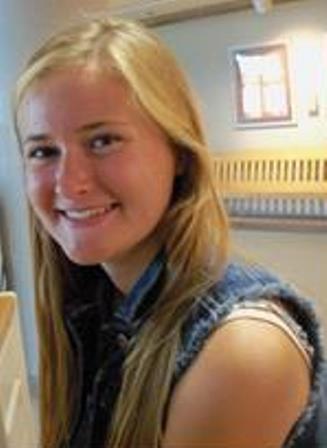 Layna Darling has start her last year of high school. She attends Sully Buttes High School in Onida.
"I like going to school at Sully Buttes because you can be involved in everything. I'm a joiner, so I join lots of clubs. It's smaller, so you can form relationships with almost everyone in the school," Layna said.
About 80 students attend Sully Buttes High School.
Layna is involved in cheerleading, volleyball, golf, chorus, drama, oral interpretation, band, yearbook and Family, Career, Community Leaders of America.
The senior is president of the student body and president of the student council.
In addition, she sometimes writes for the Onida Watchman. This summer, she is working at the swimming pool in Onida in addition to volunteering/working at the Cultural Heritage Center and the Heritage Store at the Capitol.
Layna lives in Blunt. Her mother is Karla, her father is Ryan, her older sister is Laurel and her younger brother is Jack.
It was through her sister that Layna became interested in volunteering at the Cultural Heritage Center.
Laurel volunteered at the Cultural Heritage Center and later became part of the weekend staff. When Layna needed volunteer hours for a project, she thought about how Laurel enjoyed being at the Cultural Heritage Center and contacted the volunteer coordinator about volunteering.
"I really liked it. I was asked to become a weekend staff member and I accepted," Layna said.
"I like learning more about South Dakota and South Dakota history, but what I really like is learning about all the people who come to the museum, where they are from and why they come to South Dakota. I like seeing them enjoy the museum."
Thank you, Layna, for making the Cultural Heritage Center part of your busy life and for keeping South Dakota history alive!